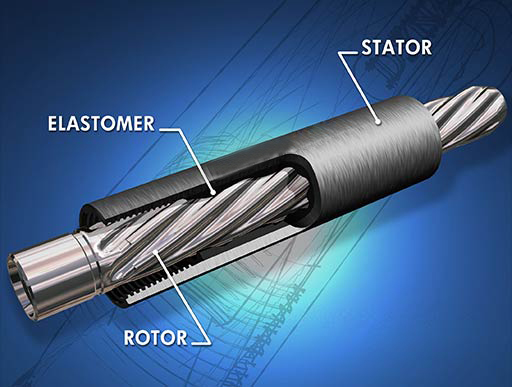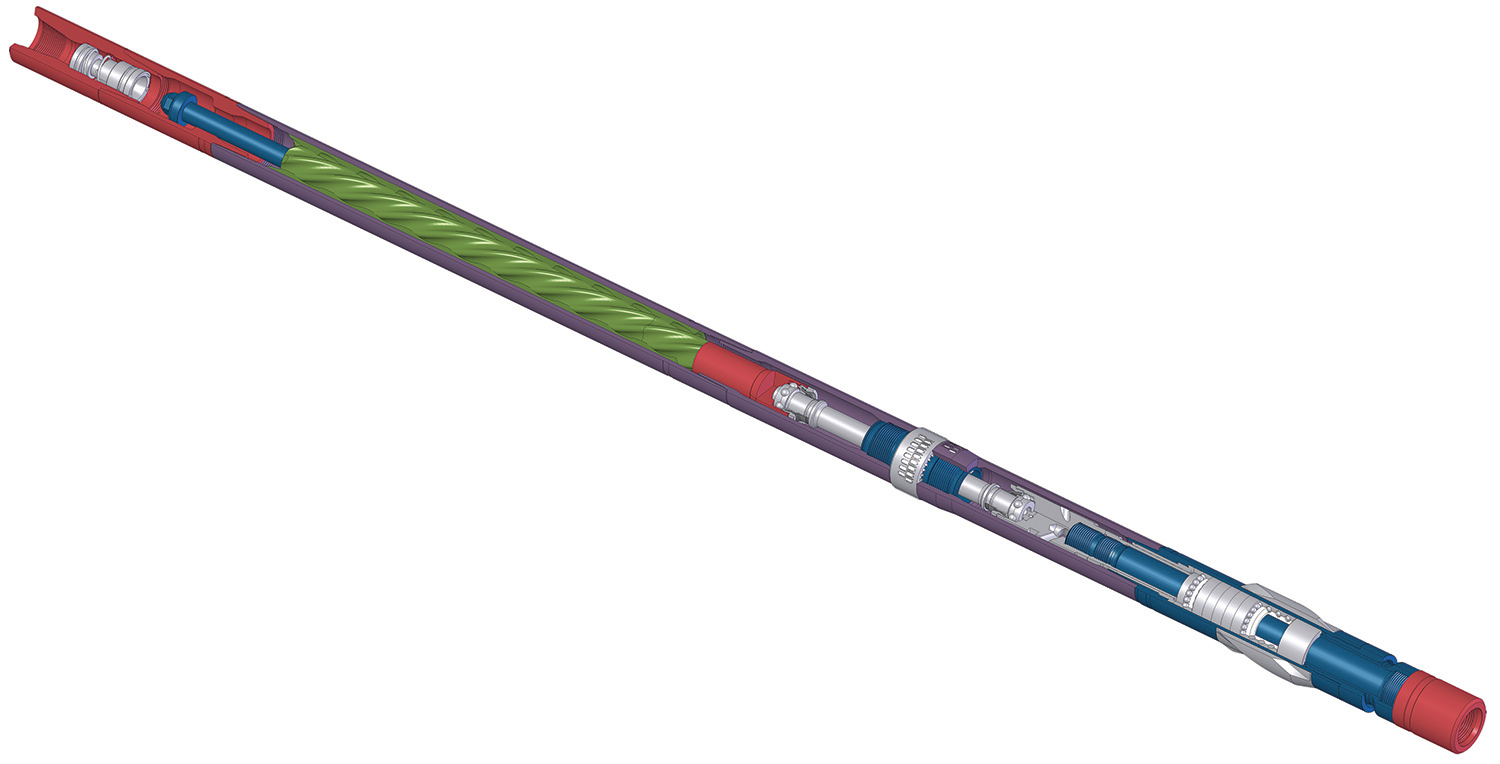 Downhole motor is a kind of downhole dynamic drilling tool driven by the power of drilling mud. Mud stream from the outlet of a mud pump flows through a by-pass valve into the motor. This stream produces pressure loss at both inlet and outlet of the pump, to push the rotor into rotating, and to transmit the torque and speed onto the bit. The downhole motor property mainly depends on its property parameters.
Downhole motor rotor is manufactured from high quality alloy steel, while stator is made of rubber. High force and tearing strength of the rubber stator allows the tool to run in the high temperatures (about 150 ℃ ) and high oil mud condition. All these benefits help to maintain effective operation.

The stator is a length of tubular steel lined with an elastomer compound that is shaped with helical pattern to mate with the rotor.Various elastomers are available, depending on drilling-fluid type and bottom hole temperature.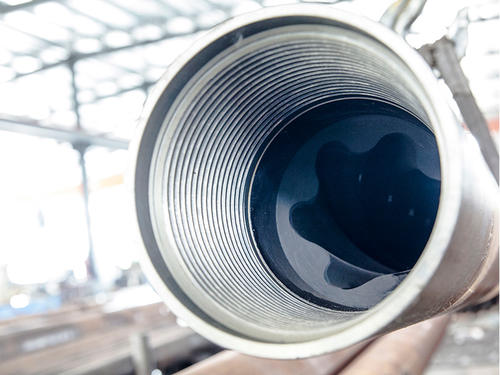 ROTATE stators use a quality high performance butadiene acrylonitrile elastomer. The Rotate standard elastomer is a versatile and field proven formulation. It has excellent mechanical properties and good resistance to aromatics. The Rotate standard elastomer has an operating temperature range up to 250°F (120°C) and a maximum temperature range to 300°F (150°C). Our elastomers are routinely inspected and tested to ASTM standards to ensure a quality stator product.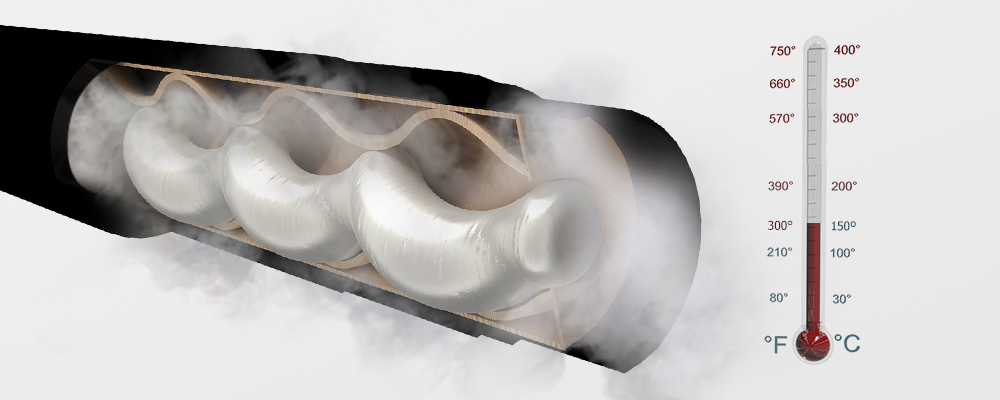 Our company can provide different rubber type based on the customers' requirements, like conventional rubber(water based mud, 120℃), high temperature resistance rubber(150℃), oil based mud rubber, both high temperature and oil based mud rubber, etc.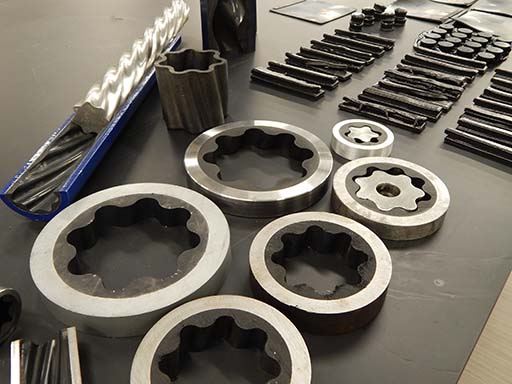 In order to ensure rotor seal in good condition, the matching size between rotor and stator relates closely to depth temperature. Therefore, correct downhole temperature shall be provided to the manufacturer for reliable selection of appropriate motor. The actual mud flow rate is required in the recommended range. Otherwise incorrect flow may affect the motor efficiency, even cause speeding up motor wear.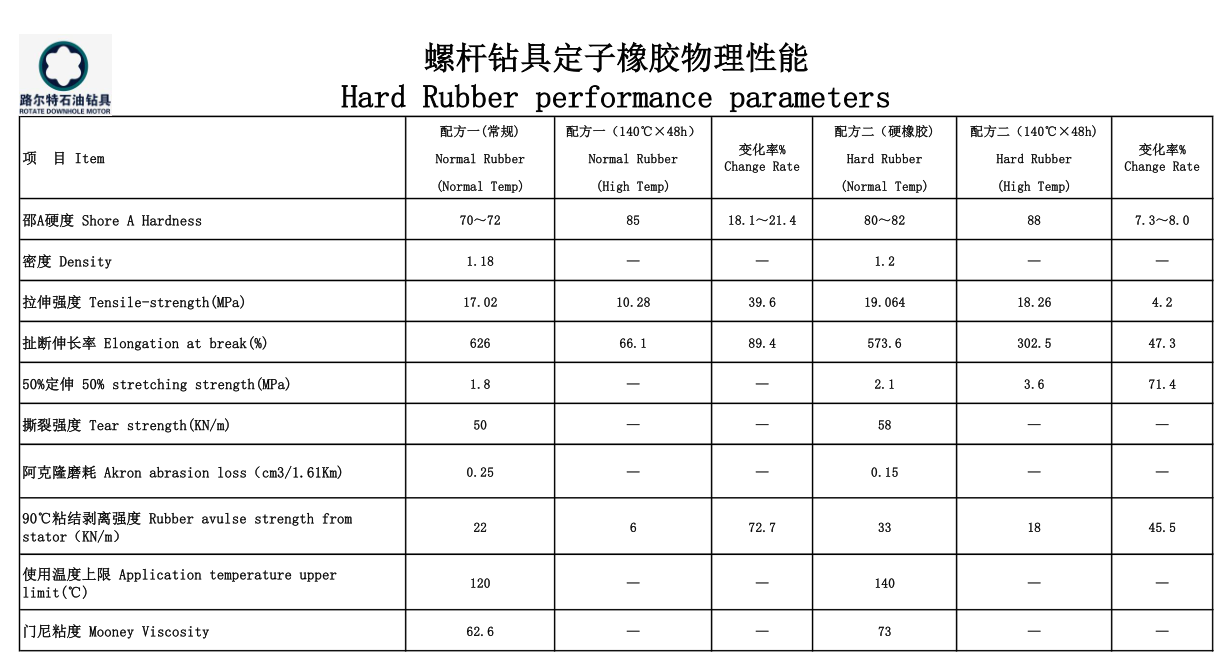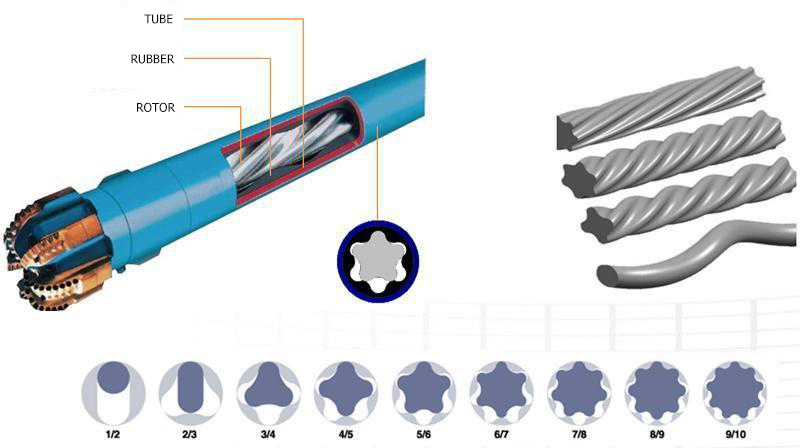 ROTATE Downhole motors come in sizes ranging from Φ43mm to Φ286mm.